People nowadays are relying on AGM batteries much more than before. Lead-acid batteries have lost their place because of their performance deficiency. AGM battery users don't ever doubt the battery's performance. Their most common interrogation is- Does cold weather affect AGM batteries?
Not only AGM batteries but also all conventional electrolyte batteries can't properly perform in cold weather. But, AGM batteries show better performance even if the temperature is as low as -20°C. The battery won't entirely freeze until it's -60°C.
AGM batteries come with soaked sponges coating the lead plates- that's all their dissimilarity from a regular battery. A good AGM battery will never let your car power down during cold weather.
Does cold weather affect AGM batteries?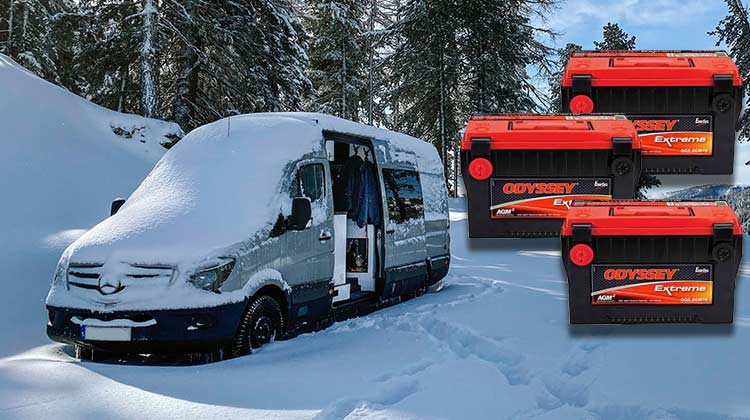 Yes, cold weather is a mentionable enemy of AGM batteries. Like engines, the performance of AGM batteries drops on a larger scale. If the temperature is extremely rough, it may not even work. AGM batteries have reasonable Cold Cranking Amps (CCA). If the CCA isn't high enough, it'll be difficult for the battery to perform. Sometimes, high CCA is also good as it provides more power to crank an engine.
Why do AGM batteries have higher CCA?
AGM batteries have higher CCA to show the ultimate performance in low temperatures. The higher CCA rating means the battery has great starting power. Higher cranking amps help to activate the battery for your vehicle as soon as possible. Usually, AGM batteries have a CCA range of 350 to 600 units.
However, higher CCA isn't everything about an AGM battery. This rating only tells you about the number of amps a battery can deliver in low temperatures. If you want to activate the AGM battery in the winter season quickly, higher CCA may provide only a little help.
Does the AGM battery perform better than the general battery in cold weather?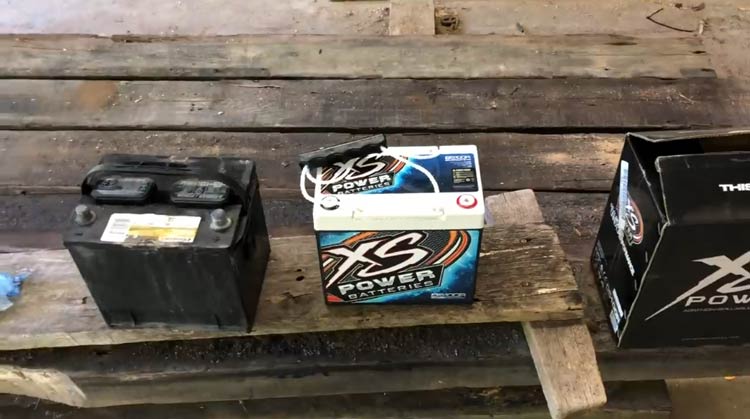 Yes, AGM batteries show superior performance than the general battery in cold weather. It's because they come with higher CCAs. AGM batteries have a record of minimum gassing and acid leakage in cold weather.
This type of battery uses sulfuric acid as an electrolyte solution. The solution doesn't coagulate easily in low temperatures. For this reason, the AGM battery performs way much better than the general battery.
Tips for storing AGM batteries in cold weather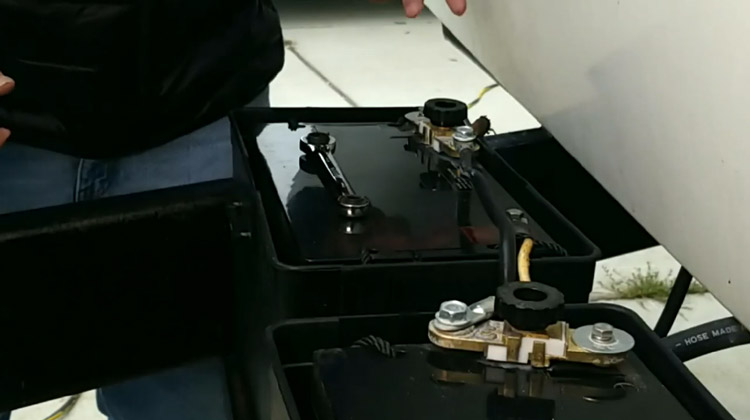 AGM batteries require less maintenance than many other conventional batteries. By removing the AGM battery in winter, you can easily increase its lifespan. Here you get acquainted with some tips to store AGM batteries in cold weather. One thing to remember is you should put on safety goggles with gloves. If you don't, your skin may get damaged accidentally by the electrolyte.
Start by detaching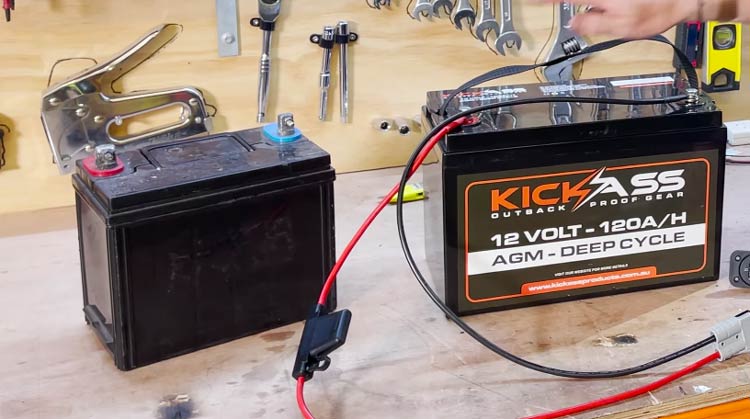 Before detaching the AGM battery, switch off all appliances related to the battery.
Next, find the placement of the battery. Once you find its wires, disconnect the negative cable first. Then remove the rest of one cable and put a label to remember them later.
Now, you can easily bring the battery out. Lift it using the carrying handle to slide out.
Cleaning the AGM battery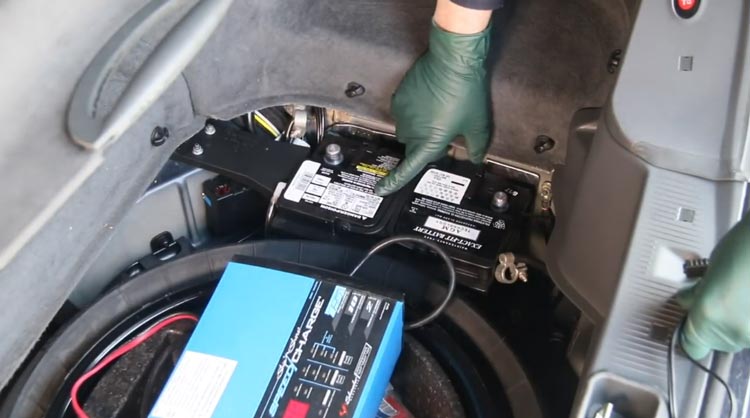 Remove surface dust of the battery using a brush first. After that, you should focus on preparing the cleaning solution.
Mix baking soda and water equally. This solution is only applicable to the battery terminals and casing. Simply, apply the solution and scrape dirt and corrosion off.
Dealing with the electrolyte level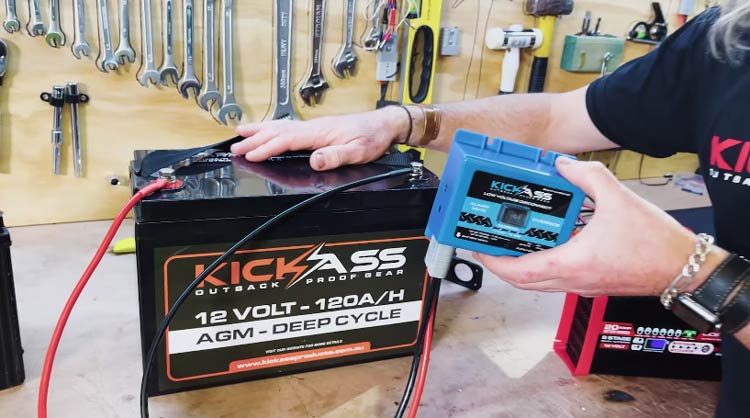 First, remove the battery cover to get a clear view of the electrolytes.
You should see the liquid level to be at least half-inch above of each plate. To maintain the recommended level, you may need to add distilled water.
Storing the AGM battery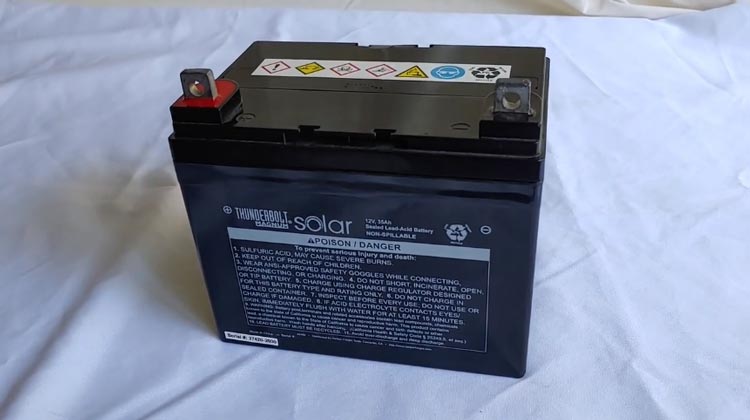 Find a suitable place in your garage or home to store the AGM battery safely. Make sure the place is hotter than the exterior temperature.
Before placing the AGM battery in that place, ensure that the place is devoid of moisture. If there is any liquid or something related source nearby, immediately dispose of it. It's a primary condition for storing the AGM battery to keep the place dry.
Using battery maintainer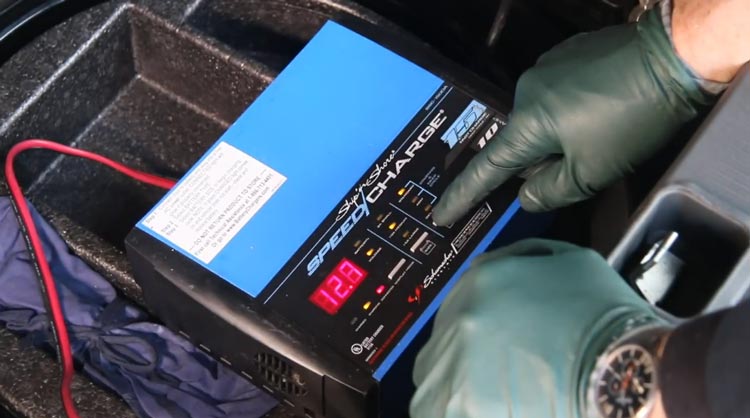 A battery maintainer or tender helps to keep the AGM battery charged. It'll automatically charge your battery when the battery level is low. The best part is you don't need to perform any direct activity to use the battery maintainer.
FAQ
Here you know about some common questions related to the AGM battery performance in winter.
At what temperature will AGM batteries freeze?
AGM batteries are almost impossible to freeze practically. They will get frozen at -60 degrees celsius temperature of the surrounding. It'll lose its 70% capacity when the temperature is 3 times lower. The battery will get its full capacity when you'll warm it up again.
What is the maximum operating temperature of an AGM?
The maximum operating temperature of an AGM battery is -40°F to 120°F. That means, it can perform nicely in -40°C to 49°C temperatures. If the temperature limit of the surrounding of the battery exceeds, it'll stop working.
Wrap up
Perhaps, there isn't any more confusion about the efficiency of AGM batteries. Their operation range is larger than typical lead-acid batteries. Regular lead-acid batteries are risky as their liquid can slip away. But, AGM batteries are well-engineered and so, it's hard to split the electrolyte.
After all, AGM batteries aren't above the cold temperature. They become weak at minus temperature. When the temperature is extremely low, it can't show its magical performance.
By the way, you can store your AGM batter in cold weather easily by following some easy steps. It's also easy to clean and you'll get easy access to its sulfuric acid solution. If you have thought about purchasing an AGM battery, what's lagging you behind?